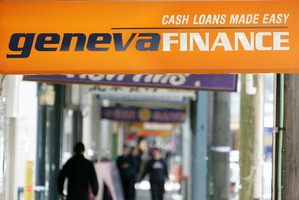 Geneva Finance, which entered into moratorium in November 2007 owing investors more than $130 million, has made final distributions under its repayment plan about 20 months ahead of schedule.
The finance company, which has rebranded itself as GFNZ and is listed on the NZAX, said it had repaid more than $169 million of principal and interest since entering moratorium almost six years ago.
The remaining amounts owing under the moratorium were not scheduled to be repaid until the end of March 2015 but the company made final payments yesterday totalling around $11.5 million.
Geneva was the first finance company to use a moratorium to give it some breathing space.
"It has been a lot of hard work, but unquestionably, the moratorium has worked in the favour of the public debenture holders who [including today's payment] will have received $1140 in cash per $1000 of investment held when the moratorium commenced in November 2007," GFNZ managing director David O'Connell said yesterday,
"These cash repayments included regular, six monthly principal repayments plus interest at 11.1 per cent. In addition public debenture holders still hold their shares which at current market prices increase their returns by a further $25 per $1000 of investment," he said.
Geneva's note holders had received $260 in cash per $1000 and a further $630 in shares per $1000 of investment at today's prices, O'Connell said. "If we ... [can] get shares up to 10c, then note holders get 100c in the dollar as well." GFNZ's shares closed yesterday at 5c.