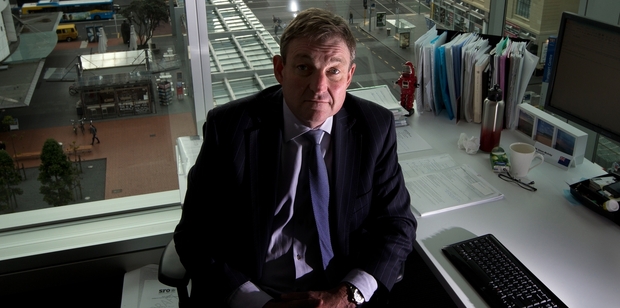 Shares in Wynyard Group gained ground after the intelligence software developer signed up the Serious Fraud Office as its latest customer for an undisclosed sum.
The white-collar crime investigator will use Wynyard's software as a means to improve efficiency and free up investigators to better manage their operations, Wynyard said.
"SFO cases involve a large volume of information and require complex processes to analyse and organise that evidence," said acting SFO chief executive Simon McArley.
"Investigators will be able to collect, organise and access SFO material through the tool to more easily piece together a case, and manage the reporting and court disclosure of that information."
The software is used to help "solve growing investigation integrity, case load and data veracity problems", according to Wynyard's prospectus.
The shares closed up 4c at $1.21 last night, having climbed above the $1.15 initial public offer price this week after a disappointing start to its life as a listed company last month, when the stock fell as low as $1.07.
The SFO contract comes after Wynyard signed up New Zealand Police in May and adds to its client base including the London Metropolitan Police and Australian police force, as well as global banks and corporations.
"Wynyard is now providing solutions for two of New Zealand's major investigative agencies and in the process is beginning to create the foundation for integrated crime detection and prevention across agencies," chief executive Craig Richardson said.
"It is pleasing to see our solutions being used not only internationally, but here at home in New Zealand."
Last week the company bought the contracts and intellectual property of MHA Gateway, a UK-based online anti-financial crime resource.
That acquisition was part of the firm's growth plans after it gained $25.8 million from the recent $65 million capital raising when it was spun off from Jade Software.
The company sees its biggest growth coming from its intelligence product, which helps detect and prevent money laundering, fraud and other organised financial crime against banks, insurers and exchanges. Government clients use it to help counter-terrorism, disrupt transnational crime, build cases in violent crime, and untangle complex white-collar crime, according to Wynyard's prospectus.
- Staff reporter, BusinessDesk