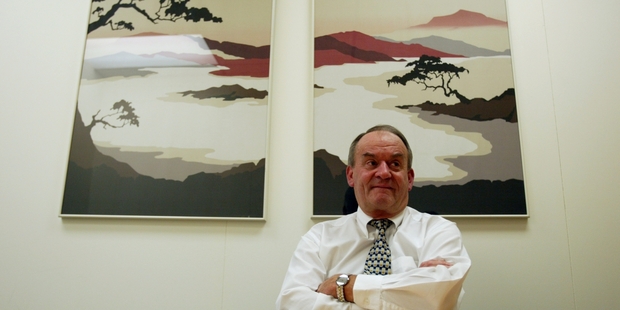 Cynotech Holdings' chairman Allan Hawkins says the company was put into liquidation to protect "everybody's interests".
In an announcement to the NZAX yesterday, the finance firm said Peri Finnigan and Tony Maginness are now interim liquidators of the company, following an application from Hawkins to the High Court at Auckland last week.
This month, Hawkins said Cynotech Holdings' major shareholder, Budget Loans Group, and others were no longer willing to provide funding support for the company's corporate overhead and infrastructure costs.
Budget Loans, whose shares are controlled by interests linked to Hawkins' family, holds 77.5 per cent of Cynotech Holdings.
"As a consequence of the advice received from a number of those parties, the directors of Cynotech Holdings Ltd today resolved that the company can no longer continue as it will become insolvent without the provision of ongoing funding from its major shareholder and others," Hawkins said earlier this month.
According to unaudited results, Cynotech made a loss of $1.36 million for the 12 months ending March 31.
The assets of Cynotech's subsidiaries, which will continue trading, are being put up for sale and are mainly loan books bought when National Finance and Western Bay Finance were put into receivership.
"All we were doing is signalling they would be for sale. It's a question of whether anyone is out there who wants that sort of stuff or not, and if not we'll carry on as we're doing at the moment," Hawkins said yesterday.
"Part of the thing is about my retirement at some stage. It's not a panic, but it's just all those sorts of things and protecting everybody's interests, that's why I went the liquidation way, just for the holding company," he said.
Hawkins, 71, headed Equiticorp, which failed in 1989.
In the aftermath of this collapse he was sentenced to six years' jail in 1993 on seven fraud and conspiracy charges on transactions worth $520 million after one of the longest and most expensive trials in New Zealand.
He served two years in jail.