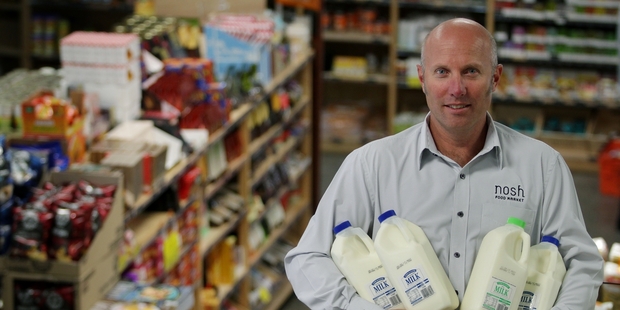 Nosh Food Market co-founder and former chief executive Clinton Beuvink has left the specialty grocery group and his position has been filled by chief financial officer Hayden Syers.
Beuvink had his last day on Friday, some seven years after the first Nosh store opened its doors.
He could not be reached for comment but a Nosh spokeswoman said he resigned for personal reasons.
Syers, who joined the company as CFO in March and became a director of Nosh Management last month, is the firm's new chief executive.
Before joining Nosh, Syers was chief operating officer at NZ Mint, according to his LinkedIn profile.
He is the son-in-law of Nosh Management's new majority owner Paul Lucas, who also became a director alongside Syers last month and now holds close to 85 per cent of the firm.
The company has six North Island stores while two other Nosh outlets are operated by franchisees.
With the exception of Beuvink, Nosh's spokeswoman Deborah Pead said there had been no other change in management.
"The company has gone through a spurt of rapid growth ... Hayden has come in, has put together a structure that has seen fresh equity come in to support this growth and apart from Clinton, who resigned on Friday for personal reasons, there has been no other change in management," Pead said. Some investors, including Beuvink and Nosh co-founder Chris Moore, sold shares in the restructure, she said.
"There's also been a dilution of shares from existing shareholders and then new shares created," she said.
According to the Companies Office a firm which Beuvink directs still holds close to 4 per cent of Nosh Management.
Beuvink did not return the Business Herald's calls and Syers did not wish to comment.