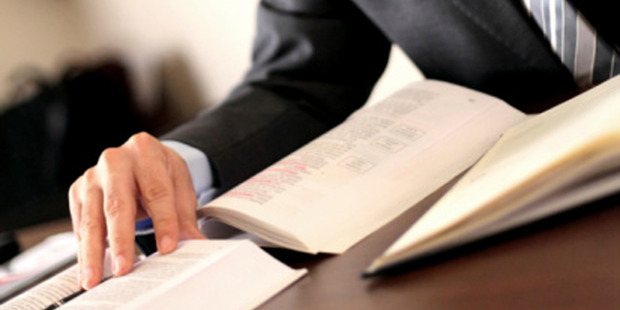 An Auckland property lawyer has been struck off the professional roll of barristers and solicitors after admitting charges of misconduct.
Edward Errol Johnston appeared before the Lawyers and Conveyancers Disciplinary Tribunal on Friday where he faced charges brought by the New Zealand Law Society.
Johnston's misconduct arose after he provided legal advice to a family trust, said Chris Moore, president of the Law Society.
Moore said Johnston received $500,000 from his clients on the understanding that the money was being used to buy shares in a company owned by Johnston, and for a loan to that company.
"Instead, he used the money paid by his clients for other purposes - including for his own personal benefit," Moore said.
Johnson failed to properly document the transactions and did not arrange for his clients to seek independent legal advice before paying the money.
"When Mr Johnston's clients demanded their money back, he failed to repay them. He subsequently entered into a legal settlement with his clients, but has failed to honour that settlement," Moore said.

In a separate disciplinary matter two years ago, Johnston was also found guilty of three charges of misconduct and two charges of unsatisfactory conduct.
Johnston was fined $43,000 at the time and promised to cease "client-to-client lending services".
- NZ HERALD ONLINE