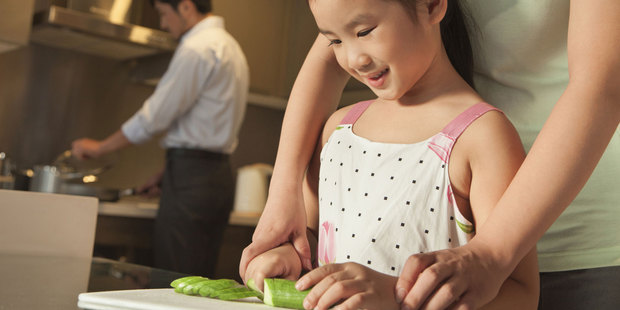 If you are like Steve and I, you are a very, very busy parent with 101 responsibilities. You have children, and probably a pet or two.
I thought I'd share with you our strategy for trying to keep a more 'living the life you love mentality' amid all the responsibilities of being a parent, a partner, a cleaner, a cook, a dog-walker as well as a marketer, a salesperson, an administrator etc, for my sole practitioner business.
Nothing burns my soul more than around dinner time, no matter how hard Steve and I worked that day, six lazy lugs are camping out on the living room sofa. Or in their beds. Their attention absorbed by a screen. It's no longer just television. Now it's either their phone, laptop, tablet, game controller or combination of two/three that is riveting their attention.
I'm not going to complain too much about our six. They're high achievers out of the home (head boys, sports captains, national sport medal winners, Excellences in school) Sorry.
A bit of pride with the complaints. But what is it that makes them unable, no totally unwilling to help out in the house?
We used to have a rotating job chart that worked when they were very young (here's the link to download a weekly or quarterly one. It's simply marvellous for younger children).
By the way, a bit of parental advice for those with very young children. Do not tie pocket money to doing chores around the house. It works great when they're four or five. But as they age, you'll start to get 'how much will you pay me for it' when you ask them to do a little extra. Ask any parent. They'll verify this fact.
Anyway, now that our lot is in their late teens and twenties; and Steve and I both want more time freed up; I've come to the conclusion that the world won't end if their rooms are a tip and if their mother or father doesn't cook their dinner for them. In other words our job description doesn't read 'only source of dinner meals' any more.
I used to fight with them to clean their room. Now I let it go for perhaps 21 days or so. I used to fight with them to help make dinner with me - chopping veggies or the like (on a rotating person basis). I've now let that go. While of course Steve or I still cook dinner (aren't I lucky ladies), there are several days a week where we don't feel like it or don't have the time. If the kids refuse to help or cook amongst themselves (shock of all shocks), then everyone has to fend for themselves. We call it 'easy dinner'. I simply stopped purchasing goodies - you know cookies, candy, cake, junkish food. This way their cooking involves eggs, cereal, and toasted sandwiches.
The net result?
You probably think I'm a terrible mother. Or too lenient by doing this but you know, Steve and I both enjoy more free time. There's much less stress and arguments for both us and the kids. Less mealtime clean-up and dishes. They don't seem to have suffered any ill effects, nor have we.
I don't know believe this is an isolated experience with our family (lazy lugs at home). My second piece of advice (in the don't make the same mistake I did book) is as your children age, be sure to teach them that running a home and family is a joint responsibility shared between everyone. This way you'll ease your burden, prepare them for life away from home and hopefully offset future fights to trying to tear them away from their screens.
Written by Debbie Mayo-Smith, One of Australasia's most in-demand speakers, trainers and bestselling authors. For more tips and business ideas sign up for her monthly newsletter.