Wellington seen as in danger of slipping behind without a clear strategy for the future.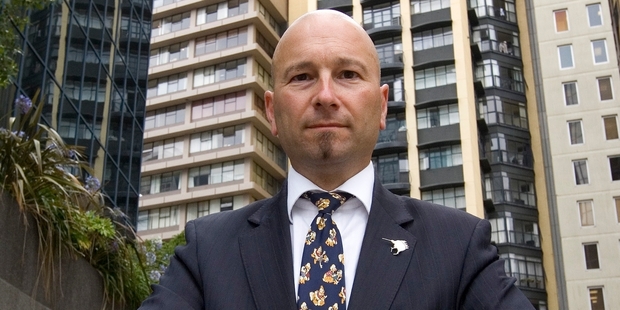 Wellington gives a "very confused picture of itself" to the rest of the country and is running the risk of slipping into decline unless it becomes less complacent about its future, says the chairman of the region's economic development agency.
The capital has been hit by a downsizing of the public service, rising insurance premiums resulting from earthquake risk, and a northward drift of businesses to Auckland.
In May, Prime Minister John Key prompted much debate when he used the word "dying" to describe the city. Grow Wellington chair Paul Mersi said that while he did not necessarily agree with the comment, Key would not have said it unless it was capable of being argued.
"Wellington isn't a dying a place, but it is a place where if you try and see what it will look like in 10 or 20 years time there are risks around it not growing strongly," he said.
The Westpac McDermott Miller Regional Economic Confidence survey for the June quarter found only a net 6 per cent of households in Wellington had a positive outlook for the year ahead.
The result was well behind Auckland, where a net 24 per cent of households expected good economic times in the coming year.
MYOB's latest Business Monitor survey, which canvassed more than 1000 small and medium-sized firms across the country, found only 31 per cent of Wellington companies were expecting an increase in revenue in the next 12 months, compared with 45 per cent in Auckland.
Mersi said there were plenty of successful companies based in the capital - accounting software provider Xero and online auction website Trade Me were just two examples - but the city lacked the vision for its future, it needed to reach its full potential and compete against the "vortex" of Auckland, which was sucking businesses north.
And Wellington needed to change its attitude about the public sector, he said. "The public sector is not a tyre of fat around Wellington's belly - it is a muscle that, with some exercise, can produce big benefits and I think Wellingtonians generally need to be looking at the public sector as a really important sector of the economy."
Xero chief executive Rod Drury agreed with Key's "dying city" comment. "Of course it's dying, you're just not allowed to say it, but [Key's comment] was positive in that it spurred everybody into action. It's shaken people out of their complacency and people are now talking about what the strategy is for Wellington."
While the capital's traditional employers such as the banks, telcos and public sector were shrinking, high-tech companies loved being based in the compact city, he said. .
Wellington Employers' Chamber of Commerce chief executive Raewyn Bleakley said Mersi's views were shared by many business operators in the city. "There is a need for a clear, consistent and compelling vision for the Wellington region."
One of the most important things the city needed to do to secure its future was increase the number of international flights out of Wellington airport, particular-ly to Australian and Asian destinations, she said.