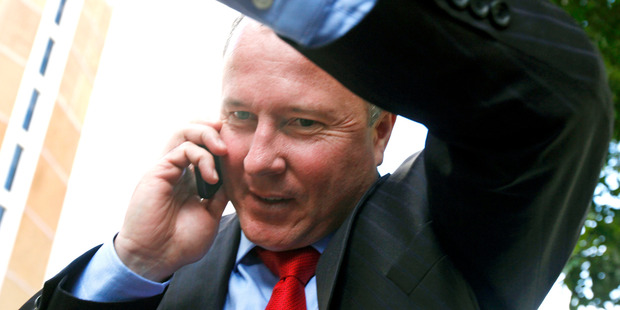 Jamie Peters salvaged property from his "crumbling" businesses, secured hundreds of thousands of dollars for his family and managed his bankruptcy on his own terms, the Official Assignee's lawyer has alleged in closing submissions to the High Court.
Peters' financial affairs have been scrutinised in hearings before Associate Judge David Abbot as part of the assignee's push to have his bankruptcy extended.
The former high-flying property developer, who was declared bankrupt in October 2009 owing more than $100 million, has in turn applied for a discharge.
Assignee lawyer Gareth Neil said Peters' conduct was of "the most serious nature" and justified an extension to his bankruptcy of at least three years, and up to five.
The OA lawyer said Peters had disregarded creditors, turned his back on his ex-wife and children from his first marriage and had secured for his new family "hundreds of thousands if not millions of dollars of wealth".
"It's largely the subterfuge employed by Mr Peters and his key enablers in transferring this wealth which is at the heart of this proceeding," Neil said.
The way Peters had organised his affairs before his bankruptcy allowed him to manage it on his own terms, Neil said. "He has not done his time," the lawyer said.
Before being declared bankrupt, Peters had given personal guarantees on loans when he was insolvent, including on finance for a Bentley Continental GT, Neil said.
Neil said Peters' actions were "unjustifiable" and his spending "extravagant".
The bankrupt's lawyer, David Chisholm QC, said the assignee was taking a "scattergun" approach in the case.
"We have a huge number of allegations, some of them minor, simply being thrown up, many of them based on theory rather than fact."
The key allegation seemed to be there was a conspiracy between Peters and his associates, which wasn't supported by evidence, Chisholm said.
Judge Abbot has reserved his decision.