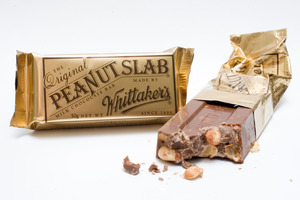 Whittaker's has again taken the crown of New Zealanders' most trusted brand in an annual survey.
The chocolate maker held the title for a second year in a row on the Reader's Digest Most Trusted Brands list and also notched up two more titles in the confectionery and New Zealand icons categories.
Whittaker's brand manager, Holly Whittaker, said the brand had overcome economic challenges to continue delivering quality chocolate.
"We have stuck to our values and consistently delivered a high-quality reliable product," she said. Reader's Digest New Zealand editor Sue Carney said reliability, value for money and quality were the key components of a trusted brand.
"To tick all the boxes of a trusted brand you need to be a steadfast, reliable brand and you need to really provide what the consumer is looking for time and time again," she said.
The survey asks consumers to identify well-known brands and then rank them.
New categories added to this year's survey included homebuilders, won by Lockwood Homes; real estate agencies, won by Harcourts; and supermarket/home-brands, won by Pams.
St John's Ambulance was notably absent because charities are not included in the survey, said Mrs Carney.