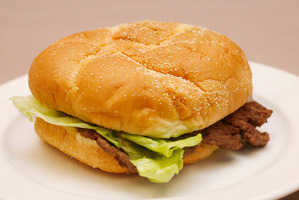 Kiwis have cemented their reputation as some of the world's most voracious fast food consumers, with a newly opened Wendy's outlet in the Waikato selling 20,000 burgers in its first week of operation, setting a record for the global chain.
The burger company says its Hamilton store, which opened in Frankton on July 11, served 10,000 customers during its maiden week, beating the previous weekly sales record by 6.7 per cent, or $12,000.
A company spokeswoman declined to reveal the total sales figure, saying it was commercially sensitive.
At the end of last year Wendy's was operating 6560 restaurants in 28 countries around the world, according to its 2012 annual report.
Other Wendy's stores in New Zealand have also set global records for the brand.
Its Palmerston North store set a record for first week sales when it opened in December last year and before that its Christchurch outlet, which closed after the February 22 earthquake, held the title.
And fast food sales records are not isolated to Wendy's in New Zealand.
A Carl's Jr store that opened in Henderson's Lincoln Rd in November turned over almost $180,000 in its first week of operation - a world record for the that brand, which operates in more than 20 countries.
A hospitality industry report, published by the Restaurant Association of New Zealand and the Auckland University of Technology this month, showed takeaway sales hit nearly $1.5 billion last year, up from $1.36 billion in 2011.
Takeaway sales have steadily increased in the past five years, with figures showing the 2012 total was 25 per cent higher than four years earlier.
Restaurant Association chief executive Marisa Bidois said many Kiwis were choosing takeaways over restaurant meals to fit in with lower budgets.