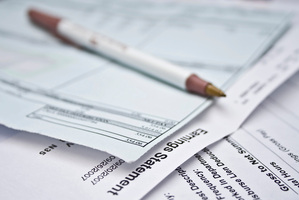 There are big changes on the way for accountants, small businesses, and small charities with the Financial Reporting Bill, currently before Parliament.
The Herald recently noted the view that there will be significantly lower compliance costs, but it's worth looking at the bigger picture and also how it sits with the shift to online accounting technology.
Changes to 80 pieces of legislation make this a substantial piece of work, but regardless of the detail finally settled upon there will continue to be a requirement for year-end reports from an organisation's stakeholders such as the IRD, the banks, and directors.
Reports will be able to be simpler and provide greater flexibility but for financing and tax purposes will still need to be robust.
It's the greater flexibility that is key. Fundamentally the bill is aligning New Zealand legislation with a regime that has worked in Australia for years and moving us back from standardised requirements that came with the 1993 Financial Reporting Act.
The 1993 act created a one-size-fits-all regime with an over-emphasis on compliance. Now we'll have size carve-outs that enable small businesses and charities to use an accounting approach that suits them for their decision making, whether they are a franchise, a real estate agent, an auctioneer or a small non-profit.
A good accountant understands their client's underlying business model, and these changes will allow them to also shift focus from compliance to presenting regular financial reports that show clearly where the profits are being made. They will also be able to provide better advice on how performance issues may be dealt with.
The law changes also dovetail nicely into the shift to cloud and mobile technology that allows accountants to re-develop a more real-time advisory relationship with their clients, to the benefit of both parties.
Taken together, this is the biggest opportunity that accountants have had in years to re-establish themselves as valued advisers to small business and for small business to get greater value from their accountants.
With online accounting and mobile access, data gets entered only once, and closer to source, reducing duplication of data entry work.
Accountants have been encouraged both by us and independent commentators to embrace this new world and get back to providing more value through advisory services and providing customised monthly reports rather than just at financial year-end.
Desktop software has a lot to answer for in distancing the relationship between accountants and their small business clients.
With financial data siloed on the small business owner's server, accountants were restricted in their ability to add value to clients during the year.
The huge cost of transferring this data from the client to accountant made the prospect of moving to regular management reports cost-prohibitive. The cloud removes this friction cost, with accountants and small businesses now able to collaborate closely on the same set of real-time financial data.
Online accounting combined with the Financial Reporting Bill revolutionises the role of the accountant to the benefit of both themselves and their clients and ultimately our entire economy.
Amanda Armstrong is general manager o0f Xero New Zealand.