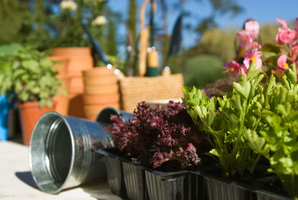 A horticulturist sacked by an Auckland garden centre for referring a customer to a competitor has been awarded almost $9000 in compensation and lost wages, thanks to an email sent by her former boss.
Louise Reid was a part-time saleswoman at Palmers Gardenworld in Remuera when a shopper asked her advice about a drainage problem on her lawn.
After selling the customer some pots and plants, she checked out the lawn and recommended a competitor of Palmers Gardenworld who ran a gardening business.
The next day when she turned up for work, her boss Delma Harrison called her into her office to ask why she had recommended a competitor.
Ms Reid told an Employment Relations Authority (ERA) hearing that she did so because no one at Palmers Gardenworld - owned by Harrison Enterprises Limited - was capable of doing the job.
Her boss then allegedly told her: "Well you won't be doing that. You are fired, so f*** off and you have stolen from your work mates."
Ms Reid claimed that as she was leaving, Ms Harrison yelled out: "I'm taking out a trespass order against you."
She claims being unjustifiably dismissed on July 8, last year having worked there for two years.
Harrison Enterprises Limited denied that Ms Reid was sacked, arguing that she left of her own volition, having stormed out after being "caught out" over the referral to another firm.
Ms Harrison told the ERA that Ms Reid then created a "scene" in the shop, emptying her locker, before proceeding to "run and cuddle all the staff on duty yelling, 'I've been fired"'.
In a judgment out today, ERA member Kenneth Anderson said it would have been a "problematic" case to rule on, had he not seen an email from Ms Harrison to the operator of another Palmers Gardenworld shortly after the meeting.
In it, the garden centre boss warned that Ms Reid was an "absolute untrustworthy individual" and not to give her a job if she applied there, since she'd "just terminated her employment".
Mr Anderson said Harrison Enterprises Limited failed to go through the proper employment processes.
He awarded Ms Reid $4649 in lost wages and benefits as well as $4200 in compensation.
However, the payout was 40 per cent less than it otherwise might have been given that Ms Reid contributed to the situation, firstly by making the referral "against the best interests of her employer", and also by showing "little contrition in regard to her actions".
"It is quite likely that her attitude prompted the dismissal," Mr Anderson ruled.
Cost are reserved.
- APNZ