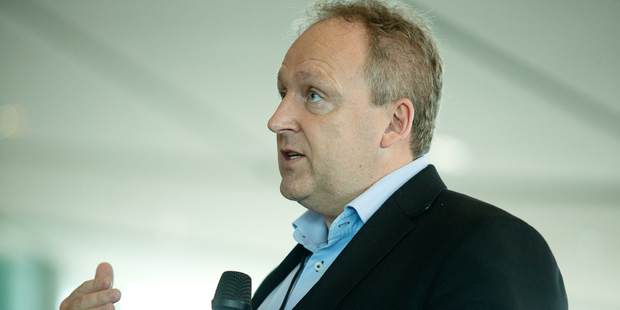 Sharemarket operator NZX has issued a "please explain" notice to Xero regarding a sharp fall in the company's share price.
NZX said that between July 9 and 10.30am this morning the accounting software provider's share price had dropped 23.11 per cent, from $18.86 to $14.50.
After initially falling nearly 8 per cent this morning, Xero shares have regained ground and are changing hands at $15.60 - down 0.89 per cent.
The sharemarket operator has requested Xero to confirm that it continues to be in compliance with its continuous disclosure requirements.
Xero chief financial officer Ross Jenkins said the company was in compliance with its continuous disclosure obligations.
"We note that the Xero share price has a history of high volatility as a result of a tightly held share register, thus buying or selling pressure from one or more institutions can significantly affect the price," Jenkins said. "The company remains confident in its growth strategy and can report its country offices are performing well through the first quarter, with Australia in particular continuing its strong growth trajectory."
On Monday James Smalley, of sharebrokers Hamilton Hindin Greene, attributed the fall to profit-taking on the part of investors.
"The moment the shares come down for a day or two days in a row - that's when investors think, 'Right, time to get out,"' he said. "Because they all try and run for the exit at the same time, you can have quite a big pull back with no company news ... It's just a bit of profit-taking."
Xero's last major announcement was on July 3, when it said it had appointed a head of global marketing - a former Google staffer - and a chief platform officer.
The company's share price is still 161 per cent higher than where it was 12 months ago.
Xero reported a net loss of $14.4 million on revenue of $39 million in its last financial year.
The company doubled its base of paying customers to 157,000 during the same period.