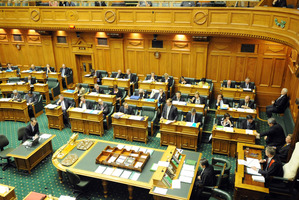 Commerce Minister Craig Foss has released a discussion document about regulations covered by the Financial Advisers Act 2008.
The document covers 55 issues for discussion about how the Act will merge with the Financial Markets Conduct Bill (FMC), currently awaiting its Third Reading.
The Act is part of a broader reform to the financial sector, and the FMC Bill is part of the final stage.
Foss said the regulations were intended to safeguard investor assets, and the document will be of interest to investors, financial advisers and investment custodians.
The document looks to address two main issues:
* what further requirements should apply to financial advisers who manage client assets on a discretionary basis, and;
* what aspects of good practice should be mandated for custodians of investor assets.
"These reforms support the Government's Business Growth Agenda to create confident and informed investors and fair, efficient and transparent financial markets," he said.
"The discussion paper is an important step towards improving the quality of investment management and custody services in New Zealand and ensuring that New Zealanders can have confidence about how their investments are being held."
The FMC Bill will particularly affect providers of non-personalised discretionary investment management services (DIMS), by requiring them to be licensed use an independent custodian.
Inadequate custody arrangements have been identified as an area of concern in the past.