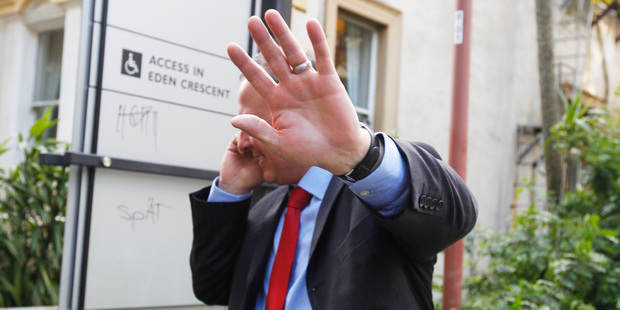 More than $300,000 from the sale of a $2 million luxury yacht, which former property developer Jamie Peters had personal use of before his bankruptcy, ended up with a company directed by his father-in-law, a court heard yesterday.
Peters, a former rich-lister who was bankrupted in October 2009, is having his financial affairs probed in the High Court at Auckland. The proceedings are part of the Official Assignee opposing Peters' release from bankruptcy. While the OA is pushing for Peters to stay bankrupt for another three years, he is applying to be discharged.
Peters' friend John Schollum has provided an affidavit supporting his application and was cross-examined in court yesterday by OA lawyer Gareth Neil.
Schollum is chief financial officer of Prime Energy, a firm which took over the business of Starline Utilities, which Peters directed from 2005 until three months before his bankruptcy. Schollum is also a director of Mainstay Equities, with Peters' father-in-law, James Burton.
Although Peters had given some property-related advice to Mainstay during his bankruptcy, Schollum said he did not receive payment for this.
Asked by Neil where Mainstay had sourced its start-up capital when it was established in 2010, the witness said it had come from Burton and from an advance by Peters' friend, Michael Skates.
Yesterday, Schollum said Skates had advanced $500,000 to Mainstay. These funds were receipts of loans Starline Utility had given to a separate entity formerly owned by Peters, Starline Treasury JP.
The court heard how Starline Treasury JP, now directed by Skates, received proceeds from the Columbus sale, a luxury yacht Peters once had personal use of. This vessel was sold for around $2 million, Neil said yesterday.
Schollum said he believed around $330,000 of Skates' $500,000 advance had come from Starline and the proceeds of the sale of the Columbus. Last month the court heard that $643,000 from the Columbus sale had ended up in a bank account which Peters accessed between late 2009 and 2011.