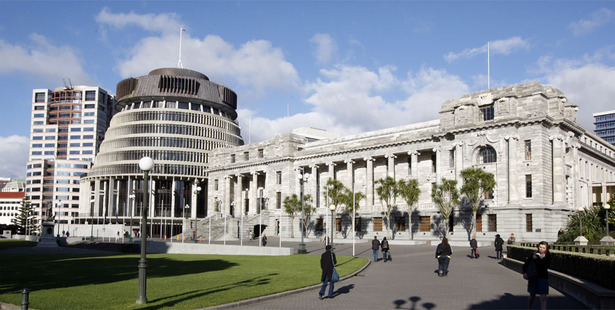 An interactive tool developed by a Victoria University professor in conjunction with Treasury that lets people address the Government's long-term financial pressures has been launched today.
The Long-term Fiscal Calculator allows people to select what policies they would like to see the Government enact, such as raising the Superannuation age to 67, to balance its income and expenditure.
The calculator's developer, Victoria's Chair of Public Finance Professor Norman Gemmel, said the tool was intended to help people engage with ministers but also educate the public.
"We'd like to tell ministers what people want to see," he said.
The calculator shows how a range of choices in expenditure and taxation can be adjusted to address future challenges over the next 40 years.
"The pressures facing the fiscal position over the long-term mean that some adjustments are going to be required," Gemmel said. "This calculator lets people choose which options they think are best.
"For example, you can choose to spend more on health or education but, at the same time, the calculator forces you to think about the trade-offs involved with this."
The website can log a person's answers, which Gemmel says can show ministers what peoples' preferred policies are.
While the website would be useful for academics, analysts and policy makers, its developers also hope to stimulate public debate around spending, tax rates and saving schemes.
The calculator was inspired by a budget puzzle the New York Times ran in 2010, which was based on options for dealing with the Federal Deficit.