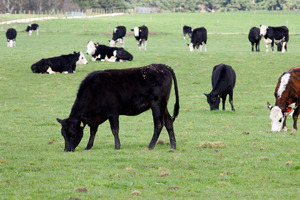 Seven New Zealand businesses will sell products in Colombia's biggest agricultural fair next week, in a first for this country.
AgroExpo starts today and runs to July 21 and is an opportunity for firms around the world to showcase their technology to Colombian farmers, many of whom struggle for efficiency.
Despite being South America's third-largest milk producer, about half of that milk never makes it to a dairy factory.
According to New Zealand Trade and Enterprise, a major part of that problem is a poor infrastructure with inferior equipment, and Livestock Improvement NZ (LICNZ) general manager Jock Richardson says that is where New Zealand producers can help.
LICNZ works with cattle genetics, to ensure a farmer's herd is as productive as possible, and is using the fair in a bid to expand into Colombia.
"The genetics of breeding a cow are incredibly important and in Colombia they've been using a US model," he says. "We're really certain that there is no more efficient cow in the world than what we've got in New Zealand."
Hamilton-based NZ Pump Co, which sells a double-action pump for the safe transfer of water and chemicals, will also take part in the fair.
Other exhibitors include Agriseeds, Pacific Basin Exports, Convex Plastics, Gallagher and Zee Tags.
Colombia has 490,000 dairy producers, of which 80 per cent own between 10 and 20 cows.