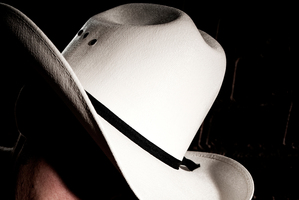 A woman who was dismissed from a cowboy-themed bar at Auckland's Viaduct Harbour, in part for not wearing her cowboy hat, has been awarded more than $12,000.
Tuiono Tauo was dismissed from her job as general manager of Cowboys Bar after a number of disagreements with her boss Nicholas David Gray.
After losing her job in November 2012, Ms Tauo took her case to the Employment Relations Authority.
Among the issues raised by Mr Gray as reasons for her dismissal were not wearing a cowboy hat behind the bar, having her young son in the bar, texting staff members instructions instead of talking to them in person, and swearing.
Ms Tauo said she was not warned about remembering to wear the hat behind the bar, but agreed she sometimes forgot to wear it because she would take it off when working in the kitchen and not put in back on again when going back into the bar.
Ms Tauo received $25 an hour, as well as a remuneration package which included subsidised accommodation, and use of a company credit card and car.
She had developed a friendship with Mr Gray which was described as like "a brother and sister", and believed they had a good working relationship.
Mr Gray said he had given her a number of written and verbal warnings in relation to her behaviour and performance on the job and things were "brought to a head" in November when he gave her two weeks' notice over an incident of "insubordination".
This was disputed by Ms Tauo, who said she had only received one formal warning from Mr Gray two years previously, which he had told her not to take seriously.
She was given notice after the pair had an argument over how she had dealt with disciplining a staff member. The tribunal found she had been dismissed "without the opportunity of properly explaining" her actions.
Ms Tauo said being dismissed had caused her "a great deal of embarrassment and humiliation" and she suffered financial loss.
The tribunal found Mr Gray was not a credible witness, and found in favour of Ms Tauo.
Cowboys Bar was ordered to pay her $4132.92 in lost remuneration, and $8000 as distress compensation to Ms Tauo.
- APNZ