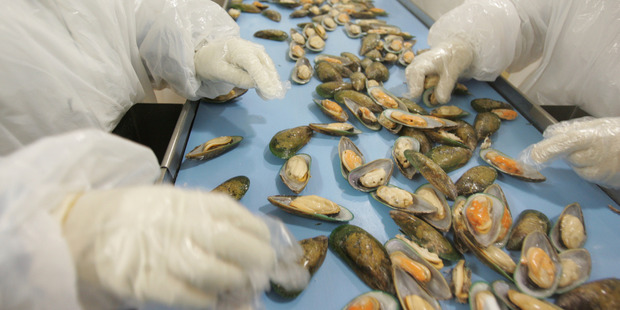 Aotearoa Fisheries said its first-half earnings fell sharply after its 50 per cent-owned seafood business, Sealord, wrote down the value of its loss-making Argentinian fishing business.
Aotearoa, New Zealand's biggest Maori-owned fisheries company, said its net profit fell to $7.2 million in the six months to March 31, down from $17.3 million in the same period last year.
Sealord - which is also half-owned by the Japanese fishing company Nippon Suisan Kaisha - is in the process of exiting its Argentinian fishing operation.
Aotearoa said included in the group profit of $7.2 million was an investment impairment charge of $7 million in relation to the Argentinian business.
"The deep-water fishing sector continues to face ongoing challenges, and the first six months have proven to be exceptionally so for Sealord Group," it said.
"While there are bright spots within Sealord Group, unfortunately heavy losses from Sealord's Argentinian operations have dragged down the performance of the group."
Sealord intended to completely close down the Argentinian business by the end of the financial year.
As a consequence, Sealord had made an investment write-down to bring the Argentinian assets in line with their realisable values.
This resulted in Aotearoa's share of the Sealord profit for the six months ending 31 March 2013 being a loss for the period.
Business conditions in the second half of the year were expected to remain similar to the first half, Aotearoa said.
Aotearoa's business also comprises Moana Pacific Fisheries, OPC Fish and Lobster, Prepared Foods, Pacific Marine Farms and Kia Ora Seafoods.
Aotearoa said the performance of its own business units, outside Sealord, was "pleasing".
- APNZ