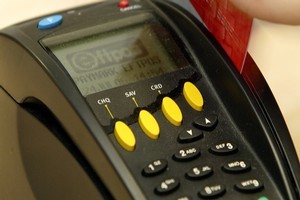 New Zealand retail spending on credit, debit and charge cards rose more than expected last month, driven by fuel and hospitality.
Total retail billings rose 1.1 per cent, seasonally adjusted, in June, according to Statistics New Zealand. Actual retail sales were up 5.1 per cent from the same month in 2012. A monthly gain of 0.5 per cent and an annual increase of 5.4 per cent had been expected, according to a Reuters survey.
Spending on fuel rose 3.5 per cent, seasonally adjusted, and hospitality was up 1.7 per cent. Spending on consumables such as food and liquor rose 0.1 per cent and spending on durables including furniture and appliances was up 0.8 per cent. Spending on apparel rose 2.5 per cent.
June marked the third straight monthly gain in transactions and was the biggest increase since August last year. The data accounts for about 65 per cent of all New Zealand retail sales and is the main indicator of monthly consumer spending since the retail sales series was moved to a quarterly basis.
Total electronic card spending rose 1.2 per cent while core retail spending, which strips out auto-related sectors, gained 0.7 per cent, today's report showed.
"Total card spending was inflated by a sharp rise in fuel prices in June, but even allowing for that, the underlying pace of spending has been stronger than we expected over the last few months," said Michael Gordon, senior economist at Westpac Banking Corp.
"It looks likely that household spending will make a greater contribution to GDP growth in Q2 compared to the 0.4 per cent rise in Q1, which will help to blunt the impact of lost production as a result of the drought," he said.
Retail-related companies on the NZX have gained 6.9 per cent as a group this year, based on a Reuters index of cyclical consumer goods and services companies.
In unadjusted terms, there were 106 million transactions across all industries in June with an average value of $51. Total spending was $5.4 billion.