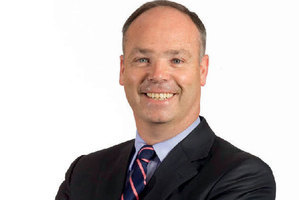 General insurer Tower has appointed a new chief executive to lead its slimmed-down business.
David Hancock joined the board of Tower last year and will also step into the top job from today.
The insurer's group managing director Rob Flannagan resigned in March but will stay on board for a short period to help manage the transition.
Chairman Michael Stiassny said Hancock had been instrumental in overseeing its strategic review process which has seen the company sell off its health insurance, investments and life insurance businesses in the last nine months.
"He has the requisite knowledge and understanding of the business and will provide invaluable leadership as the company enters an exciting new phase," Stiassny said.
Hancock has over 25 years experience in financial services including as a former executive
General Manager at the Commonwealth Bank of Australia.
He held several board positions at the bank including Commonwealth Securities (Comsec), as well as external professional board positions.
Prior to that, he served in roles at JP Morgan. His most recent job was as interim chief executive Officer at Firstfolio - an Australian listed financial services company.
Hancock has been employed on a two year fixed contract and will receive a $750,000 base salary and up to $500,000 per annum in a short term benefits if he meets annual performance measures.
Tower shares last traded on $1.95.