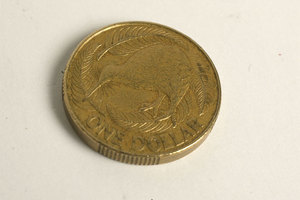 The Reserve Bank was a net buyer of kiwi dollars in May, a month when the currency sank 5.6 per cent against the greenback.
The central bank made net purchases of some $90 million in New Zealand dollars in May, according to RBNZ figures. The kiwi dollar dropped to 80.72 US cents from 85.49 cents through May, and recently traded at 78.27 cents. It shed 3.4 per cent on a trade-weighted basis in May ending the month at 76.08, and recently traded at 73.79.
The central bank's net buying is a turnaround from the net $256 million in sales from April when central bank governor Graeme Wheeler said the bank had intervened in foreign exchange markets to take the tops off rallies and remind currency traders not to make one-way bets on the kiwi.
The RBNZ lifted its foreign currency intervention capacity to $8.83 billion at the end of May, from $8.48 billion at the end of April. That's measured by the bank's foreign currency assets that are readily liquefiable less foreign currency liabilities that fall due in the next 12 months, according to its website.
Wheeler has to contend with the high kiwi limiting imported inflation and holding back export receipts, while at the same time the low interest rate environment is stoking the residential property market, threatening to create inflationary pressures.
Since making those comments, the greenback has rallied on the prospect the US Federal Reserve will start unwinding its US$85 billion a month asset purchase programme, the first step towards higher interest rates in the world's biggest economy.
Finance Minister Bill English said the local currency was still a little overvalued, despite the recent weakening.