Lobbyists taught state coal miner how to thwart MPs', media questions, says Labour.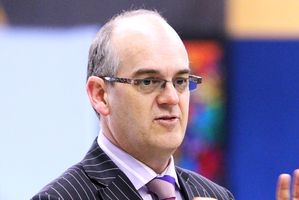 Top government lobbyists Saunders Unsworth have described State Owned Enterprises Minister Tony Ryall's handling of the Solid Energy near failure as "incompetent", Labour's Clayton Cosgrove claims.
Mr Cosgrove made the claim - which has been denied by the firm's Mark Unsworth - under the protection of parliamentary privilege this afternoon.
A week ago Labour's state owned enterprises spokesman Mr Cosgrove highlighted the fact that stricken state coal miner Solid Energy paid $48,000 to Saunders Unsworth in the space of about a month for advice on how to deal with questions from MPs and the media about its near collapse.
While Mr Ryall says he has told the company he does not want to see that kind of expenditure again, documents obtained by Mr Cosgrove show his office was copied into emails between Saunders Unsworth, Solid Energy and Treasury discussing the advice.
During Parliament's question time today Mr Cosgrove asked whether Mr Ryall had been advised "that Saunders Unsworth has briefed companies and stakeholders about him as Minister, claiming that in relation to his handling of the Solid Energy debacle he has been 'incompetent'?".
Mr Ryall said he did not want to comment on any "hypothetical allegations" from Mr Cosgrove.
Mr Cosgrove refused to offer any further comment outside the House, but Mr Unsworth told the Herald his firm never made such a comment.