Perpetual chief takes a hike, Tyndall execs on their bikes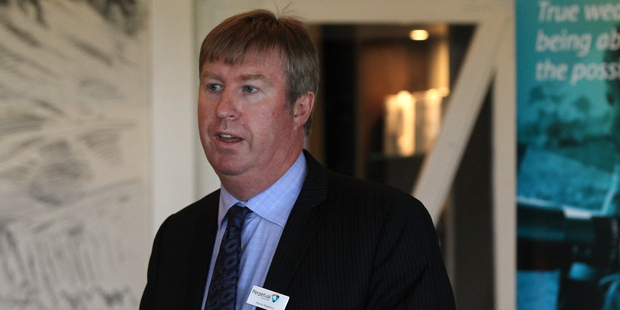 Following on from earlier staff cuts at the recently-refashioned Perpetual NZ, the group's chief executive, Patrick Middleton, has also left the building.
Middleton, who joined Perpetual in 2009 as chief operating officer before securing the top job in 2011, survived the earlier cull - instigated as Australian firm van Eyk Research took control of the firm's NZ investment and advice business - but has since seen his role disestablished.
According to Middleton, his job became less relevant after the three-way split of the company, which saw the corporate trust business sold off in a management buyout after regulatory pressure last year while the personal trust arm was bought by UK-based investor Andrew Barnes and van Eyk took charge of Perpetual's asset management/advice unit.
Prior to joining Perpetual, Middleton was head of wealth management at Westpac NZ. He also previously worked a stint as head of advisory group Spicers (formerly a division of Axa, now incorporated with AMP), which was founded and eventually sold by Perpetual's former owner (via Pyne Gould Corporation - PGC), George Kerr, in 2001 for over $245 million - still considered a landmark deal.
Both Middleton and Aaron Hing, the former head of investment research at Perpetual who left the firm this May, have long associations with Kerr, dating back to his time at New Zealand Funds Management during the late 1980s/early 1990s.
Kerr has since turned PGC into a private equity-like investment firm specialising in distressed debt, and has now based himself in Switzerland.
Meanwhile, Middleton says he will "see where the lie of the land is" before embarking on his next challenge.
While Middleton's departure from Perpetual was not so surprising, a recent executive shuffle at Tyndall Investment Management has left some industry observers more puzzled.
Tyndall, now owned by Japanese investment firm Nikko Asset Management, has made its top two client-relationship managers redundant. It is understood both Binu Paul, head of business strategy and development, and head of distribution, Helen McKenzie, finish up at Tyndall in July.
Tyndall manages about $3 billion in New Zealand, mainly on behalf of institutional investors including several KiwiSaver schemes.
The exit of Paul and McKenzie will leave a gaping hole in Tyndall's client relationship capability but, according to sources, Tyndall is currently advertising two new client relationship positions, rewriting the roles somewhat to be more "sales-focused".
Neither Tyndall nor van Eyk were available for comment prior to press-time.