Anthony Doesburg takes ultra-fast broadband for a road test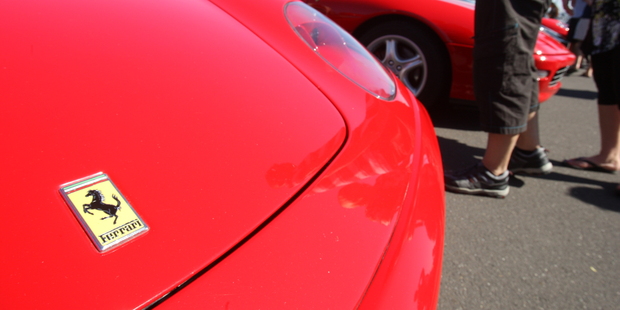 Anyone with a passing interest in cars knows that the latest models go faster and faster.
That's fine for overgrown boy-racer Jeremy Clarkson and his Top Gear co-presenters, who get to go flat out in Ferraris and other exotic machines on a former WWII aerodrome.
But for the rest of us, what's the point of having the horsepower to do 250km/h when the speed limit is 100?
Ultra-fast broadband, or UFB, is similar, but different. For the past week I've been connecting to the internet at the equivalent of 250km/h thanks to the fact that my inner-city Auckland address is one of the first in the country to get UFB.
The fibre-optic network that is being installed at a cost to the taxpayer of $1.35 billion is certainly fast. But like a Ferrari, experiencing its full potential risks breaking the road rules.
With UFB, web pages open in a flash, emails with large attachments go whizzing off in no time and YouTube clips play without pause. In other words, it does the same things as the ADSL2+ connection I used to have.
But it can do much more. Given its head, fibre's unbeatable download speeds could quickly lead you astray. Dip into the trove of movies that can be filched from sites such as The Pirate Bay, for instance, and you could find the copyright police knocking on your door.
Happily, a bit like the runway on which Clarkson and Co do their burnouts without fear of a speeding ticket, Apple TV, a $159 gadget half the size of a paperback, lets me take UFB for a decent spin.
Apple TV connects to a TV with an HDMI cable and to an internet router by Wi-Fi or with an ethernet cable. Among other things, Apple TV accesses the iTunes store, from which movies can be hired or bought.
The choice isn't huge and DVD rentals are cheaper - unless you want new releases - but a high-definition movie streamed over UFB from the iTunes store screened as smoothly and in as good quality as if playing a disc. And you can't beat the convenience.
Another thing Apple TV does is connect wirelessly to an iPad or iPhone, which enables whatever is on the small screen to be viewed on the TV's much bigger one. This is great for getting the most from content such as the vast range of courses to be found in iTunes U.
UFB makes iTunes U, provided free in conjunction with hundreds of tertiary institutions, including four from New Zealand, much more immediate.
When you've had your fill of knowledge, fibre will also be just the ticket to watch English Premier League football, which from August will be available online as a pay-per-view offering.
UFB comes at a couple of speeds - up to 30Mbit/s downloads and 10Mbit/s uploads; and 100/50. Note the words "up to". I've opted for the lower speed and have been testing the connection obsessively. It's never reached 30/10 and frequently dips below 20/5. I'd expected fibre to be more consistent.
But I'm not complaining - it's plenty fast enough, and at the same price as ADSL2+ (the UFB is $89 a month from Orcon, with a 60GB data cap and national landline calls), worth the few days of no phone or internet I went through as the house was connected. Where the internet's concerned, there's no such thing as too fast.