Kiwi-owned firm rationalises business with partial sale to biggest player in Southeast Asia, but keeps properties.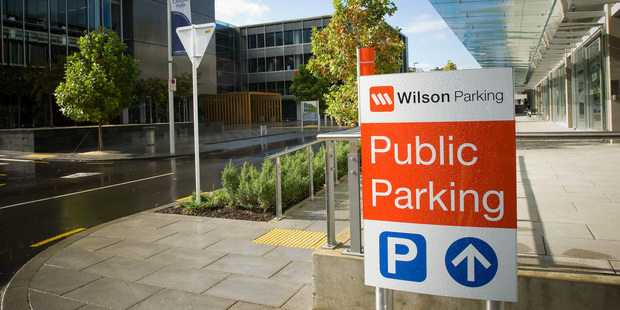 Many of the carparking assets of New Zealand-owned and operated Tournament Parking have been sold to Southeast Asia's biggest player Wilson Parking.
But Tournament's owners will keep their properties.
James Brown, who established Tournament with Simon Roundtree 14 years ago, yesterday confirmed the deal.
"Tournament Parking is selling around 60 per cent of its carparking assets to Wilson Parking, as part of a rationalisation of the parking side of its business. The deal predominantly involves parking spaces we lease or manage on behalf of other owners," Brown said.
"The parking assets we retain include a number of strategic sites throughout the country, and we continue to be an important player in the highly competitive daily commuter parking market. Our intention is to continue developing these assets, to meet our customers' needs for convenient, innovative, parking options," he said.
Steve Evans, Wilson's chief executive, said Wilson had not bought all of Tournament.
"We have acquired some of the car parking leases and management contracts but not all of it and certainly none of the properties. They're not part of the transaction at all," Evans said.
Tournament has promoted itself as "the only nationwide car parking company that's 100 per cent New Zealand owned and operated, having been in business for 14 years and currently having over 80 locations around the country".
Wilson said it was Southeast Asia's largest car parking business, operating in Australia, China, Singapore, Hong Kong, South Korea and Malaysia. It has more than 100 parking buildings in Auckland, Hamilton, Tauranga, Wellington, Christchurch, Queenstown and Invercargill.
"Wilson Parking is New Zealand's largest private parking operator," Wilson said, outlining how it operated from office towers, airports, shopping centres, development sites, special event locations, hospitals and council-owned properties.
In Auckland, Wilson operated carparks in 59 buildings, including on Princes Wharf, Farmers on Hobson St, Victoria Park Markets, Auckland City Hospital and the ANZ Centre.
"We operate more than 100 car parks and park more than 40,000 vehicles every day," it said, specifying that its operations range from 25 bays to 6500 bays.
Tournament's Brown and Roundtree have offices on Shortland St and have been instrumental lately in transforming the long-neglected old City Works Depot, bounded by Nelson St, Cook St, Sales St and Wellesley St in Auckland's Victoria Quarter.
Developer Doug Rikard-Bell, working with agents, including Kellands, had hoped to build the mixed-use Rhubarb Lane there but that never eventuated.
Instead, Tournament bought the site and operated it as a carpark but also transformed it into a new stylish urban hub with offices and dining.
Publisher Bauer Media New Zealand, previously ACP Media, will move there next month, vacating the office block in the Wynyard Quarter off Fanshawe St.
When Tournament bought the property last year, Brown said his business had retailing and showroom plans for buildings on the 2.8ha site.

Parking power
Tournament Parking:
• Kiwi-owned, Auckland HQ.
• Operating for 14 years.
• Many of its assets have been sold to Wilson Parking.
Wilson Parking:
• Biggest player in Southeast Asia.
• Operating for more than 40 years.