Investors concerned equity markets have surged ahead of earnings potential.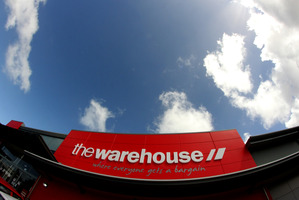 New Zealand shares fell, pushing the NZX 50 to a two-month low, amid concern equity markets worldwide have surged ahead of earnings potential.
Hallenstein Glasson Holdings led the decline after a profit warning, while Telecom and Fletcher Building paced the slide.
The NZX 50 fell 40.21 points, or 1 per cent, to 4401.91, the lowest since early April. Within the index, 33 stocks fell, 15 rose and two were unchanged. Turnover was $165 million.
Stocks fell across Asia as doubts about the pace of global growth were reinforced by the World Bank cutting its global outlook and a slump in Japanese stocks, pushing the Nikkei 225 Index down 5.6 per cent, as the yen rallied.
Hallenstein fell 7.5 per cent to a seven-month low of $4.95 after the clothing chain said full-year profit may drop as much as 12 per cent because of a slow start to winter and intense rivalry hurt returns from its Glasson stores in Australia. Among other retailers, Warehouse Group fell 2.4 per cent to $3.67, Pumpkin Patch fell 1.9 per cent to $1.04, Michael Hill International dropped 1.5 per cent to $1.30 and Kathmandu slipped 0.4 per cent to $2.62.
"In a lot of countries we've not had the earnings growth to substantiate the appreciation of the assets," said David Price, a broker at Forsyth Barr. His firm has been making more downgrades than upgrades for companies in recent weeks in what had become an "expensive" market.
He said it was only the fourth time since the early 1990s that the New Zealand market had traded at a multiple of 16 times earnings.
Fletcher Building fell 1.6 per cent to $8.14 and Telecom declined 3.6 per cent to $2.16.
Fonterra Shareholders' Fund fell 0.4 per cent to $7.25.
Pyne Gould Corp jumped 15 per cent to 30c after the financial services firm controlled by George Kerr said annual profit will be $30 million in the year ending June 30, because of gains from asset sales.
Bathurst Resources was unchanged at 19.5c after shareholders approved the re-domicile of the company to New Zealand, where its existing and prospective mining operations are based.
Mighty River Power plunged 3.4 per cent to $2.26, a new low, after the value of Tiwai Smelter, which uses about a seventh of the country's electricity, was written down to almost zero. Contact Energy rose 0.2 per cent to $5.01 and TrustPower fell 0.3 per cent to $7.24.
Air New Zealand dropped 3 per cent to $1.48 after the High Court ratified a $7.5 million penalty for its role in fixing prices on air cargo fuel and security surcharges.
Heartland New Zealand fell 1.2 per cent to 81c.