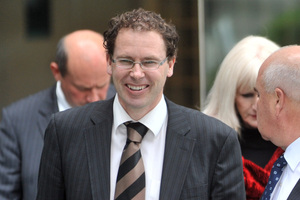 The Radio New Zealand board of governors has appointed newspaper executive Paul Thompson as chief executive.
Thompson is currently Fairfax New Zealand Group executive editor for Fairfax, overseeing quality for its newspapers magazines and websites including the Dominion Post, Cuisine and Stuff.
Staff at RNZ and and Fairfax were told about the move this evening and a formal statement is expected later tonight.
Thompson replaces Peter Cavanagh, whose five-year term ends in December, though Thompson might start before then.
Cavanagh has clashed with the government over funding of RNZ and with the board which has sought to introduce advertising and sponsorship for Concert FM to raise money.
Thompson is a former editor of the Press newspaper in Christchurch.