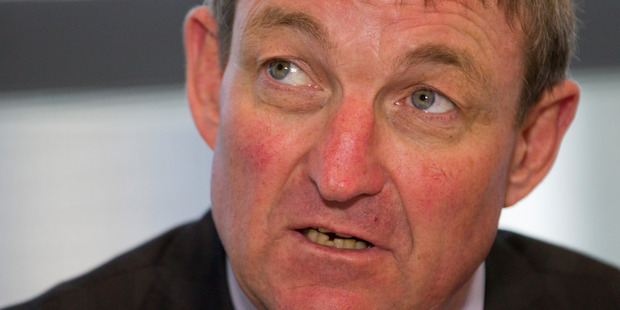 Two former employees of dairy processing company Sutton have been sentenced for dishonesty and theft charges, with one being sent to prison and another given home detention.
Paul Normington, 33, pleaded guilty last year to 16 charges and 28-year-old Jin Weifeng to 11 charges of theft, dishonestly using a document and taking secret commission.
In addition to this, Normington admitted a single charge of accessing a computer system for a dishonest purpose.
The Serious Fraud Office, which brought the case against the men, said the pair combined to defraud their former employer, Auckland dairy processing company Sutton.
This was either by the creation of false invoices, theft of product or by receiving secret commission from a Chinese-based based company that supplied product to Sutton.
Normington, who was described today as being his co-defendant's "nominal superior", was sentenced to 15 months in prison today in the Auckland District Court today, while
Weifeng was sentenced to 5 months' home detention and ordered to pay $25,000 in reparations.
It was both men's first appearance before the courts and Judge Brooke Gibson gave them sentencing discounts for their guilty pleas and previous good character.
In referring to Sutton, the judge said the company had been the victim of "sophisticated fraud which could have been commercially punishing had it not been detected when it was".
In a statement this morning Sutton Group said it believed "justice was served" that it was "very pleased with the court's sentencing decision".
"In December 2011 our internal systems uncovered an issue involving two employees, which we reported to the Serious Fraud Office. At no point was there any question about the safety or quality of our products".
Acting SFO boss Simon McArley said this afternoon: "The charges laid against Mr Normington and Mr Weifeng halted the potential for significantly more offending and losses within the dairy industry, and the sentencing today also indicates the importance of those charges. With cooperation from the public and industry experts, we will continue to actively investigate fraud at its earliest possible opportunity to minimise the extent of losses," McArley said.