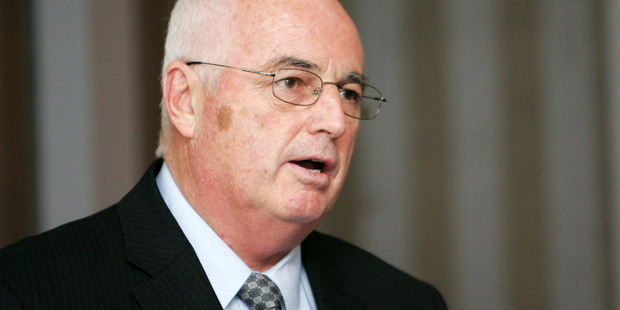 Two former Dominion Finance directors accused of misleading investors are applying to be discharged from the case.
Their trial is due to start later this month.
Dominion Finance and North South Finance directors Richard Bettle and Vance Arkinstall faces seven Securities Act charges for allegedly signing offer documents that contained untrue statements.
Another director, Paul Forsyth, is also facing charges.
The case against the men is being brought by the Financial Markets Authority - six of the failed companies' directors were originally facing charges but one has died and two others pleaded guilty.
This morning Bettle's and Arkinstall's lawyer, Timothy Castle, is applying for the men to be discharged.
The hearing is being heard in chambers and Justice Sarah Katz directed that media could report that the application was taking place, but not any details from it.
Arkinstall was the chief executive of the Investment Savings and Insurance Association (ISI) but quit the role in 2010 when it was announced charges would be brought against him.
Bettle has previously been chief executive of the top-shelf law firm Kensington Swan and chaired the TAB and the Racing Industry Board for a number of years.
He is a past president of the Institute of Directors and is currently on the board of Diligent Board Member Services.
Last month Forsyth applied to have this case adjourned and said he could not afford a lawyer.
However, he will now likely have to represent himself at trial - due to start June 24 - after Justice Katz refused to delay his case.
Dominion Finance and North South Finance:
• Dominion Finance Group and North South Finance were sister companies and operating subsidiaries of the NZX-listed Dominion Finance Holdings.
• Both offered property and commercial loans.
• North South went into receivership in July 2010 owing $31 million to 3900 debenture holders, expected to get back 65c to 70c in the dollar.
• DFG went into receivership in September 2008 owing $176.9 million to about 6000 investors, who receivers estimate will recover 10c to 25c in the dollar.