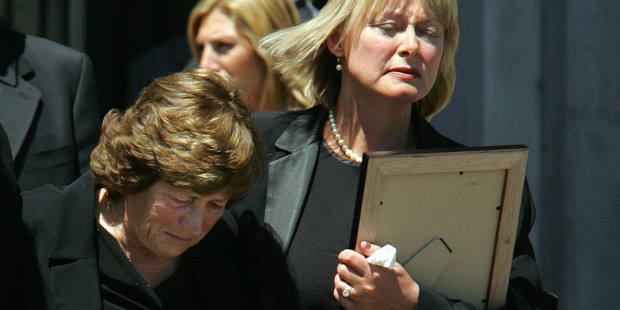 The widow and mother of multi-millionaire Michael Erceg have gone to court in a dispute over the liquor tycoon's estate.
Lynette Erceg, one of New Zealand's richest women, has applied to strike out some of her mother-in-law's claims on the mogul's estate.
Mr Erceg died in a helicopter crash nearly eight years ago. At the time he was worth an estimated $620m, having made a fortune through Independent Liquor, producers of drinks including Woodstock RTDs, Ranfurly beer and Kristov vodka.
Justice Geoff Venning banned publication of the arguments heard in the Auckland High Court today. He allowed the fact Lynette Erceg had applied to strike out all or parts of her mother-in-law Millie Erceg's claim to be reported.
The judge said it was inappropriate for details of today's proceeding to be reported.
A number of factual matters will be addressed which are contentious and which the parties do not have the opportunity to respond to by evidence, Justice Venning said.
Justice Venning also said the proceeding was still at a very early interlocutory stage.
However, the judge said he would deal with the publication of all or some of his decision at a later stage.
Independent Liquor's value ballooned in the years following Michael's death. Within two years, Pacific Equity and Unitas bought around 88 per cent of the firm for $1.2b.
Lynette Erceg is currently the owner or part-owner of 17 properties, including four in Remuera.
She is also a director of Mystery Creek Wines and seven other companies. Millie Erceg is a director of four companies and owns properties in West Auckland and Epsom.
Michael Erceg was also survived by his sister Vinka and brother Ivan, formerly the head of Sensation Yachts. Dutch beer executive Guus Klatte also died in the November 2005 crash.
After a fortnight of searching, the helicopter wreckage was found in a densely-forested gully south of Raglan.