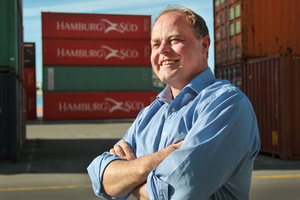 New Zealand's credit unions have had an early Christmas present after the Government changed the law clearing the way for all financial advisers to provide advice on credit union savings accounts and term deposits.
Henry Lynch, chief executive of the New Zealand Association of Credit Unions said the change would help smaller credit unions who had been blocked from providing personal advice to members wanting to join Christmas club savings accounts.
The savings accounts were classified as complex products, so only authorised financial advisers or those working for qualifying financial entities (QFEs) could provide advice on them.
Eight smaller organisations had been limited to giving out brochures.
"It did seem a little bit strange for a Christmas club."
Lynch said his organisation had approached the Government a year ago to make the change, which came into force yesterday.
Commerce minister Craig Foss said the previous regulatory requirements had been unnecessary.
"As these products are low-risk and easier for consumers to understand, the current regulatory requirements are unnecessary," Foss said. "The cost of adhering to the current requirements is preventing some credit unions from advising their members on how to best meet their savings goals."
Lynch said the change was one of a number his organisation was seeking to even up the regulatory playing field between credit unions and the banks.
He also wants credit unions to be directly regulated by the Reserve Bank rather through a trustee, the ability to lend to small and medium-sized businesses, and changes to credit rating requirements.
The Government is reviewing the rules governing non-bank deposit takers and is due to report back in September.