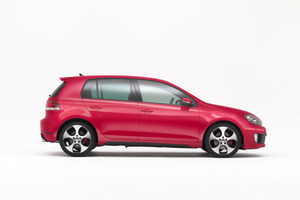 Volkswagen is expected to recall hundreds of cars in New Zealand this week after growing pressure to respond to customers' safety concerns.
The German carmaker has come under fire in Australia after a coroner's inquest into the death of 32-year-old Melissa Ryan, who was killed when a truck slammed into the back of her manual Golf GTI on a Melbourne highway in 2011.
The car appeared to decelerate suddenly before the fatal crash - a problem which other Volkswagen owners in Australia have now spoken out about.
Volkswagen is also facing a class action suit from almost 200 owners in Australia who have had issues with its seven-speed automatic direct shift gearbox (DSG) system. The company this year recalled about 475,000 vehicles in China and Japan because of a fault with the DSG system which can cause the cars to speed up or slow down.
A similar recall of DSG-fitted vehicles is expected in Australia and New Zealand. It could start early as tomorrow, and hundreds of vehicles in New Zealand will be affected.
Volkswagen New Zealand general manager Tom Ruddenklau would not confirm the recall, but said he had been in constant contact with the head office in Germany.
Mr Ruddenklau acknowledged there had been some reliability issues with the DSG system, and said a recall would help resolve those.
One New Zealand owner, who did not wish to be named, said he had had problems with his Volkswagen Golf and the company had refused to pay for them.
He said he was greatly concerned, and thousands of cars were driving with "potential life-threatening issues".
No recall is thought to be planned for manual Golf GTIs.
- APNZ