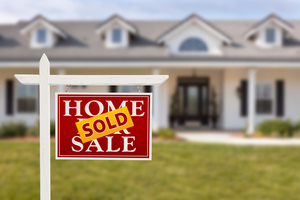 An online ad for "a great pair" of houses has been deemed offensive for its gratuitous use of breasts.
The Advertising Standards Authority has upheld a complaint against Waitakere Real Estate after a visitor to the company's website complained the ad was "possibly funny, but disgustingly sexist".
The ad for two open homes featured the headline "A Great Pair" along with a picture of a woman's breasts resting on an open home sign.
Waitakere Real Estate denied the ad was exploitative and degrading, saying the woman's breasts were "firmly covered, and she is wearing accepted and regulated sports gear".
But the authority said the image gratuitously objectified the woman, which was likely to cause serious and widespread offence on the grounds of gender.
It said linking the words "a great pair'' with the woman's breasts was intended to be a humorous and risqué, but it was exploitative and made use of sex appeal to draw attention to an unrelated product.
The authority found the ad breached several principles of the advertising code.
The ad has since been removed from the website.
- APNZ