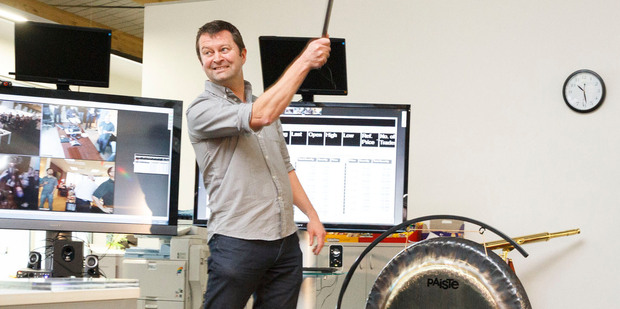 Shares in the newly-listed technology firm SLI Systems are up a further 20 per cent today after making strong gains from its listing on Friday.
The Christchurch-based technology company listed on the stock exchange on Friday and its shares climbed in early trading, eventually closing at $1.78, up 18 per cent from its listing price of $1.50.
Early this afternoon, it shares were trading at $2.15, up a further 20.79 per cent.
Founded in 2001, SLI - whose name stands for search, learn and improve - builds and sells search tools for online retailers, who are charged a monthly fee for these services.
Some of its local customers include The Warehouse and Mitre 10 and further afield, London department store Harrods.
It raised $27 million in its initial public offering at $1.50 a share. Of that $27 million, $12 million was allocated to existing shareholders.
The other $15 million is being used to grow the business in the United States - at present the biggest market for e-commerce businesses like SLI - as well as in Britain and Australia.
The funds will be used to hire sales staff for these markets and to increase SLI Systems' existing team of around 120. The company plans to take on about 50 staff by June next year.
Annualised recurring revenue - what the company would get if it kept all its customers and gained no new ones - was one of the company's "key numbers", chief executive Shaun Ryan said last week.
This was $17.7 million in February, expected to be $19 million in June and forecast to grow by 35 per cent in the next 12 months, Ryan said.