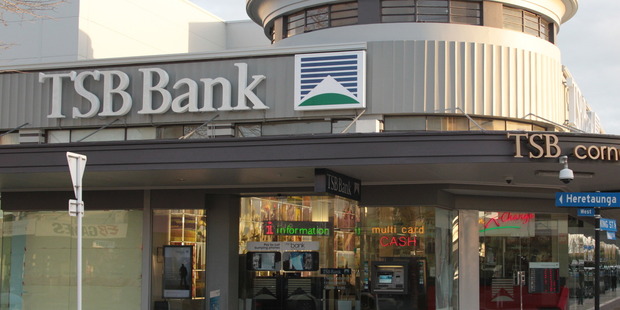 TSB Bank, which took a quarter stake in fund manager Fisher Funds earlier this year, lifted annual profit 11 per cent as it lifted rural and commercial lending faster than its traditional sector in household mortgages.
Net profit rose to $53.1 million in the 12 months ended March 31, from $47.8 million a year earlier, the Taranaki-based bank said in a statement. Net interest income rose 3.8 per cent to $107 million, while charges on impaired assets fell to $2.1 million from $3.4 million a year earlier.
The annual profit "is a result that we're proud of given the environmental and competitive challenges that continue to put pressure on the margin," chief executive Kevin Murphy said. "TSB Bank continues to foster a very loyal customer base, which is why we've seen steady growth in a relatively flat credit sector."
The bank's residential loan book rose to $2.49 billion as at March 31 from $2.45 billion a year earlier, though it shrank as a proportion of total loans to 87 per cent from 89 per cent.
Total lending increased to $2.86 billion from $2.74 billion with a 38 per cent gain in rural lending and a 24 per cent lift in commercial lending, it said.
The bank's shareholder TSB Community Trust pulled out a dividend of $11 million in the year, up from $10 million in 2012.
TSB didn't provide a breakdown of its high loan-to-value ratio home loans in the annual result, though about 20 per cent of its on balance sheet exposures had an LVR above 80 per cent as at Dec. 31.
Deposits grew 4.9 per cent to $4.94 billion as at March 31 from a year earlier.
TSB acknowledged the 26 per cent stake it acquired in Fisher Funds in April as part of the fund manager's $79 million acquisition of Tower Investments, without disclosing how much it paid for the investment.