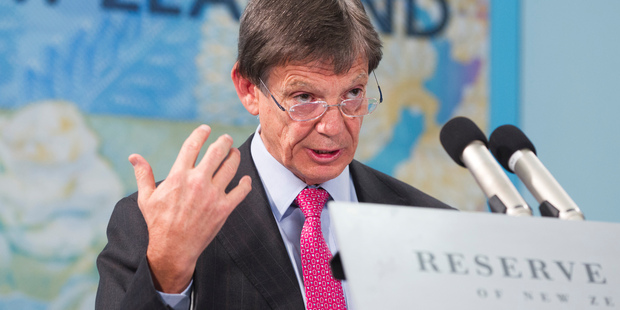 The Reserve Bank sold $256 million worth of New Zealand dollars in the month of April, according to data released by the bank today.
The data follows a speech from Reserve Bank Governor Graeme Wheeler this morning, in which he reiterated the bank's view that the New Zealand dollar exchange rate remained overvalued.
"Fortunately it has retreated a little in recent weeks with a stronger US dollar,'' he said.
The Reserve Bank has been responding to the rising exchange rate through two avenues - maintaining the Official Cash Rate (OCR) at an historically low level and through a through a degree of currency intervention.
"The downward pressure on inflation exerted by the high exchange rate means that the OCR can be set at a lower level than would otherwise be the case,'' he said in his speech notes. "In recent months we have undertaken foreign exchange transactions to try and dampen some of the spikes in the exchange rate,'' he said.
"But we are also realistic. We can only hope to smooth the peaks off the exchange rate and diminish investor perceptions that the New Zealand dollar is a one-way bet, rather than attempt to influence the trend level of the Kiwi. We are prepared to scale up our foreign exchange activities if we see opportunities to have greater influence,'' he said.
The currency initially dropped by about 30 forex points on the back Wheeler's comments, but later clawed its way back to over US81c.
The Reserve Bank's currency market activities over April compare with average daily turnover in the New Zealand dollar of US$27 billion.
- APNZ