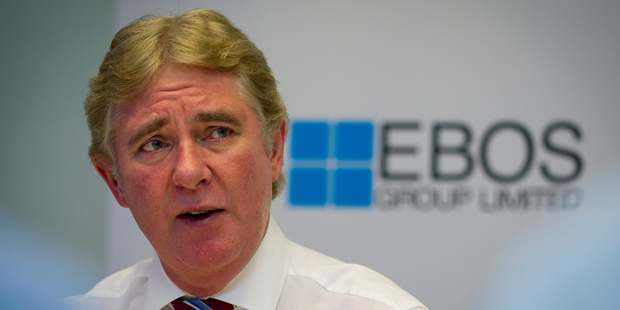 The boss of healthcare distributor Ebos Group hopes its billion-dollar acquisition of Australian business Symbion will give it the mass to set up a super distribution centre in Auckland.
NZX-listed Ebos, which distributes well-known brands including Deep Heat and Anti-Flamme to pharmacies and Eukanuba pet food, yesterday revealed it had reached an agreement to buy the business from Swiss family-owned Zuellig Group for $1.1 billion.
The deal will see Zuellig take a 40 per cent stake in Ebos with a further $367 million raised from institutional investors, a seven for 20 pro-rata entitlement to existing shareholders and an increase in debt.
The takeover is expected to propel Ebos up the stock market ranks to the 20th largest listed company on the NZX by free-float market capitalisation. It was previously around 28th.
Ebos managing director Mark Waller described the acquisition as a "very big deal by any stretch" and said it would combine two market leaders from both sides of the Tasman into one company.
Waller said Symbion was the largest pharmaceutical wholesaler and distributor by revenue in Australia.
It supplies around 30 per cent of community pharmacies in Australia and has a 60 per cent share of the hospital market as well as distributing pet products.
Waller said there was an 89 per cent degree of fit between the businesses which meant there would be no cannibalisation through bringing them together.
He also hoped to bring Symbion's technology on board and create a fully automated robotic "supersite" in Auckland.
"It could run the whole national supply chain for the business," he said.
Waller expected that to create more jobs.
The acquisition will mean 75 to 80 per cent of Ebos' revenue will come from Australia. But Waller said he had no plans to shift the Christchurch head office across the Tasman.
Devon Funds Management analyst Phillip Anderson said the deal was transformational for Ebos and the company had paid a good price for the acquisition.
The deal is expected to be 30 per cent earnings accretive and will go through on June 1 provided it gets consent from shareholders.