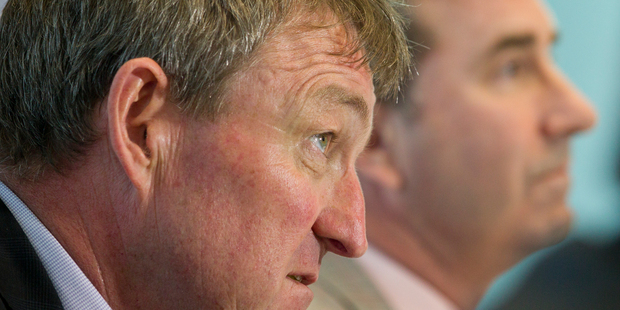 The former director and owner of an Auckland media agency allegedly used company money to "fund her lifestyle" and is facing 23 deception and dishonesty charges laid by the Serious Fraud Office.
Glenda Mary Wynyard, 48, was charged today in the Auckland District Court with 19 charges of causing loss by deception and four charges of dishonesty using a document.
Bankrupt since 2010, Wynyard has lived in Australia from February 2011 and flew back into the country this week to face charges.
Wynyard is the a former director of The Media Counsel, an agency set up in 2005 that provided media placement, planning, public relations and event management services.
It was placed into liquidation in 2010 and before this employed 24 staff.
According to the SFO, The Media Counsel entered into an debt factoring agreement with Marac Finance in late 2008 which enabled it to get advances. This agreement is where someone passes invoices to a third party in return for a loan based on the funds that are due to come in.
About a year after entering this agreement, TMC signed on Aegis Media New Zealand to provide media buying services as TMC's accredited agency.
This followed TMC losing its own industry accreditation, which meant it was unable to put advertising into publications on a client's behalf, the SFO said.
The SFO alleges that Wynyard directed about $2.4 million of client invoice payments due to Aegis to pay the Marac debt factoring facility.
TMC's liquidators, McDonald Vague, said in their latest report that they "concluded that the reason for the company's failure lies solely with the director's action of removing funds from the company to fund her lifestyle".
SFO acting-chief executive Simon McArley said this afternoon that the fraud body was "backing that allegation" and would be "bringing some evidence around that".
A complaint from McDonald Vague sparked the SFO investigation which began in May 2012.
In its latest report it says the company still owes creditors almost $2.5 million.
Wynyard is due to re-appear in the Auckland District Court next month.
Her lawyer Rachael Reed issued a statement on behalf of her client this afternoon.
She said the charges related to transactions between commercial entities and did not allege she defrauded customers of The Media Counsel.
Wynyard, the former director and owner of The Media Counsel, returned voluntarily from overseas to answer the charges.
"The losses experienced by my staff, my suppliers and trading partners because of our collapse still haunt me,'' Wynyard said in a statement.
She declined to comment further.