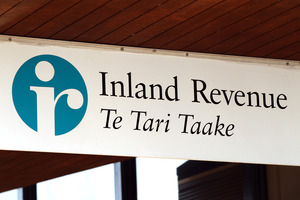 A Tauranga man has been sentenced to six months' home detention and 150 hours community service for tax evasion.
John Cox was sentenced at Tauranga District Court this week on eight charges of tax evasion.
Inland Revenue Department spokesman Patrick Goggin, said Cox had acted illegally by breaching his clients' and Inland Revenue's trust by failing to uphold the integrity of the tax system.
Cox falsified client spreadsheets by deleting their income details and then filing false GST returns on their behalf but without their knowledge, understating their income by $326,600, said Mr Goggin.
On other GST returns, Cox overclaimed expenditure by $129,360.
"Our tax system relies on honesty of individuals and their business entities, and when someone fails to pay their fair share and cheats the system, they are taking money from services such as schools, healthcare and other essential government services," said Mr Goggin.
- APNZ