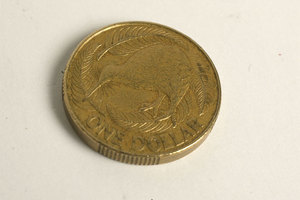 The New Zealand dollar may halt its slump against the greenback on signs the world's largest economy is not yet in a self-sustaining recovery.
The kiwi, which has dropped 5.5 per cent this month against the US dollar, recently bought 80.86 US cents, from 80.76 cents at 5pm yesterday. The trade-weighted index edged up to 76.34 from 76.23 at 5pm yesterday.
Investors will be eyeing data out of the US today for signs of a sustained economic recovery, which Federal Reserve chairman Ben Bernanke said was needed before he would wind back the central bank's money printing programme. Reports from the Federal Reserve banks of Richmond and Dallas on manufacturing activity today may suggest regional economic activity continues to be weak.
"That could swing sentiment a little bit more towards it taking slightly longer for the US to have a self-sustaining recovery which would enable the Fed to withdraw stimulus," said Sam Tuck, senior manager FX at ANZ New Zealand. That may arrest US dollar strength and "keep the New Zealand dollar from disappearing to the downside".
Still, investors may be buoyed by improved data from the Conference Board's index of US consumer sentiment, also out in the US today.
"If that comes in strong, people will probably tend to overlook weaknesses in the manufacturing indices," Tuck said.
Consumer confidence is expected to rise to 71 from 68, however that still lags the 73.1 reading in October last year and is down significantly from 2007 levels of over 100, he said.
The kiwi recently traded at 83.90 Australian cents from 83.85 cents yesterday, and at 81.72 yen from 81.61 yen yesterday. The local currency was little changed at 62.51 euro cents from 62.50 cents yesterday and at 53.51 British pence from 53.40 pence.