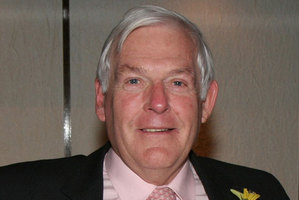 Greymouth Petroleum director Jim Sturgess must take primary responsibility for the "destruction of trust" between himself and two other board members at the oil and gas company, according to a High Court judge.
Justice Murray Gilbert made the comment in a judgment, released publicly last Friday, on the shareholder stoush between the now estranged Sturgess and his colleagues Peter Masfen and Mark Dunphy.
Dunphy is Greymouth Petroleum's executive chairman, while Masfen is a non-executive director of the firm.
A former Olympic rower, Masfen is a prominent businessman who was worth $350 million last year, according to the National Business Review's Rich List.
Dunphy, and interests he represents, hold 52 per cent of the company while Masfen - with his wife - own 34 per cent.
Sturgess, Greymouth Petroleum's former chief operating officer, and interests associated with him presently hold 14 per cent but must now sell their shares on orders from Justice Gilbert.
The judge's decision followed proceedings launched in 2011 by Dunphy and Masfen against Sturgess which made "wide-ranging complaints" about his conduct.
These included that he failed to report adequately to the board, conducted operations without approval (in some cases negligently), entered into improper related-party dealings and made inappropriate recruitment decisions, the judgment said.
Dunphy and Masfen sought orders that Sturgess' interests sell their stake on the open market and sought damages for the director's alleged negligence.
In turn, Sturgess issued his own claim against Dunphy and Masfen and ultimately wanted them to transfer their shares to his interests or failing that for all the shares of the company to be sold to a third party.
Sturgess also disputed his suspension as Greymouth's COO in May 2011.
Justice Gilbert considered both sides' claims and concluded that Sturgess' suspension was invalid and that his interests were entitled to payment of outstanding management fees.
But as well as dismissing Sturgess' action regarding the sale of shares and ordering him to sell his own, the judge found the director had acted negligently on two occasions and ordered him to pay damages.
In his decision, the judge said Sturgess had a "readiness to ascribe responsibility to others when things went wrong" and listed examples of this.
"These instances, and others like them, combined with Mr Sturgess' inadequate, evasive and sometimes misleading reporting, led to the destruction of trust that was essential to the working relationship between Mr Sturgess and the other two directors. This had become a major issue by the end of 2010. I consider that Mr Sturgess must take primary responsibility for this," Justice Gilbert said.
"In the latter part of 2010, Mr Sturgess' reporting had deteriorated to the point to the point where he was deliberately withholding information from Mr Dunphy. This was intolerable and inexcusable," the judge said.