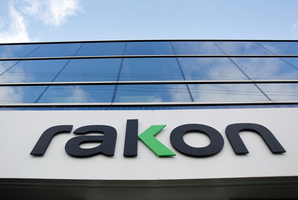 New Zealand shares fell yesterday as the prospect of a winding down of US stimulus and weak Chinese manufacturing weighed on equity markets across Asia. Guinness Peat Group dropped after signalling a delay in its transformation strategy. Westpac Banking led lenders and insurers lower.
The NZX 50 fell 21.59 points, or 0.5 per cent, to 4588.59.
Within the index, 37 stocks fell, eight rose and five were unchanged. Turnover was $189 million.
Westpac fell 4.1 per cent to $35.87 on the NZX, while Australia & New Zealand Banking Group declined about 4 per cent to $33.99 and AMP fell 3 per cent to $6.42 as the Chinese data added to the weight on Australian equities.
Among other Australian firms with shares on the NZX, Telstra fell 2.4 per cent to $6.
Australia's S&P/ASX 200 was down about 1.8 per cent.
Guinness Peat fell 3.9 per cent to 50c after chairman Rob Campbell told shareholders in Auckland the investment firm will have to keep certain corporate functions at GPG for longer than it intended as it figures out what level of funding it will have to provide for the Coats pension schemes.
Comvita, which produces health products from manuka honey and olive leaves, rose 2.7 per cent to $3.85 after posting a 10 per cent decline in full-year profit, beating its own guidance as it coped with a shortage of honey and higher costs.
Xero, the cloud-based accounting firm, rose 0.3 per cent to $13.84 after posting an annual loss of $14.4 million, in line with guidance, while lifting operating revenue 102 per cent to $39 million.
Fisher & Paykel Healthcare was the biggest bright spot, rising 5.6 per cent to $3.20 after the maker of breathing masks and respirators said it expects to beat analyst estimates for 2014 profit after surpassing its own guidance for this year.
Ryman Healthcare rose 1.1 per cent to a new record close of $6.65.
Rakon tumbled 16 per cent to 21c after posting a full-year loss of $32.8 million and writing down its Chinese and New Zealand units.
DNZ Property Fund fell 0.6 per cent to $1.70 after it reported a 14 per cent decline in annual distributable earnings yesterday, and completed its $60 million placement to institutional investors at a 1.8 per cent discount.
New Zealand Oil & Gas fell 2.3 per cent to 85c and Auckland International Airport declined 2.1 per cent to $3.03.
Telecom declined 1 per cent to $2.38 and Contact Energy fell 1.5 per cent to $5.20.