Fletcher rises after earnings guidance confirmed and SkyCity up as investors warm to convention centre.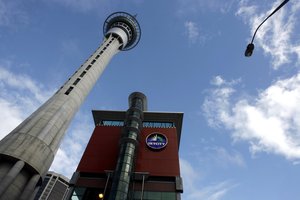 New Zealand shares rose yesterday as Ryman Healthcare climbed to a new record, bouncing back from a decline that may have been triggered by a rival's stock selldown, while Fletcher Building's stock rises.
The NZX 50 Index gained 19.34 points, or 0.4 per cent, to 4610.18. Within the index, 23 stocks rose, 16 fell and 11 were unchanged. Turnover was $187 million, with $60 million of that made up of trading in Fletcher Building.
Ryman, the retirement village operator with more than a decade of annual earnings growth under its belt, rose 2.7 per cent to a record close of $6.58.
Investors may have been selling the stock to free up cash to buy rival Summerset Group, whose biggest shareholder Quadrant Private Equity reduced its holding at a discounted price last week, said James Smalley, a client adviser at Hamilton Hindin Greene.
"Now that placement is put away, Ryman is bouncing back to new highs."
Summerset fell 0.3 per cent to $3.04. Quadrant sold shares at $2.90 to New Zealand and Australian investors via First NZ Capital last week and now holds a 23 per cent stake.
Metlifecare, the smallest of the three listed retirement home operators, rose 0.3 per cent to $3.43.
Fisher & Paykel Healthcare edged up 0.7 per cent to $3.03 ahead of its results today.
The company has already flagged a 17 per cent gain in full-year earnings though the kiwi dollar has fallen since that forecast and investors will be looking for its comments on the outlook. It gets more than 50 per cent of sales in US dollars.
Fletcher, the nation's biggest building products and construction group, rose 1.8 per cent to $8.43. The company affirmed its earnings guidance during an analyst briefing in Sydney yesterday. The company is one of the most liquid on the NZX 50 and typically held by overseas investors and had fallen to the lowest in more than two weeks in recent days. "Perhaps the bounce back in Fletcher is a sign foreign sellers have done their selling, for the short term anyway," Smalley said.
SkyCity Entertainment Group rose 0.9 per cent to $4.48 and is trading near its highest in almost five years as investors warm to its deal to build a convention centre in Auckland in exchange for more gambling concessions.
Property for Industry rose 1.5 per cent to $1.36 after its plan to merge with Direct Property was deemed fair by independent valuers.
NZX, the stock market operator, fell 2.7 per cent to $1.42 and Chorus declined 2.2 per cent to $2.46.
Ecoya rose 1.1 per cent to 90c after announcing it would change its name to Trilogy, the name of its skincare products range.
Telecom fell 0.6 per cent to $2.40.