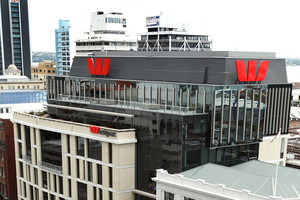 The turnaround in net migration flows gathered pace last month as fewer people left the country for Australia.
While the actual net gain of migrants would have fitted in a single airport bus - just 28 people - when the statisticians adjusted the figure for normal seasonal patterns the gain was 1570, the highest monthly gain since January 2010 and a turnaround from a net loss of 930 in April last year. The improvement was driven by fewer people leaving the country for at least a year: 220 fewer overall, including 210 fewer crossing the Tasman.
Over the past year New Zealand gained a net 4800 migrants, which is the net effect of 87,200 arrivals, including 24,400 returning New Zealanders, and 82,400 departures, of whom 58,600 are New Zealand citizens.
New Zealand lost a net 35,100 people to Australia in the year ended April, down from 39,600 the year before.
The overall annual net migration gain of 4800 is a turnaround from a net loss of 4000 the previous year but still well below the average net inflow of immigrants over the past 10 years, which has been 9600 a year.
Infometrics economist Benjamin Patterson said that over the three months to April, the number of people arriving from Australia was up 29 per cent from a year earlier, the fastest growth since 1990. Over the same period, departures to Australia dropped 19 per cent.
"In the March quarter, the Australian unemployment rate reached its highest level since 2009, 5.6 per cent, while New Zealand's fell to a three-year low of 6.2 per cent. The relative performance of the two labour markets is a major factor driving the change in migration flows," he said.
Westpac economist Felix Delbruck said that in recent months there had been a pick-up in migrants from Europe and the United Kingdom in particular, reflecting in part the labour requirements of the rebuilding of Canterbury.
"Monthly net immigration to Canterbury rose further and is now the highest since 2004," he said.
"Outside the region net immigration is also back in positive territory and rising, albeit still fairly modestly."
ASB economist Daniel Smith expects the trend of an easing net outflow across the Tasman to continue as the New Zealand labour market improves.
"Net migration inflows will place further strains on supply-constrained housing markets in some areas of the country. For now, the impact will likely be marginal as the inflows remain fairly small. By comparison, inflows of 3000 or 4000 a month were seen regularly in the early to mid-2000s," Smith said.
The Treasury in last week's Budget forecast net immigration to rise to 12,000 on an annual basis by the start of 2015.