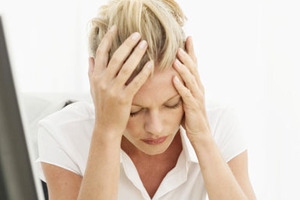 More than half the workers in an employment survey plan to look for a new job in the next year.
According to a survey from recruitment firm Michael Page, 56 per cent of those questioned were "very likely" to seek a job with another employer in the coming 12 months.
The online survey canvassed 260 "professionals" working in jobs ranging from entry-level to senior management. While more than half the respondents said they were "very likely" to try and move roles, 22 per cent said they were "quite likely" while 13 per cent said they were "not likely" to shift.
Nine per cent of those surveyed didn't know if they would move.
Michael Page regional director Pete Macauley said the results reflected a stabilising local economy.
"As employment activity was quite stagnant in previous years, employees had less opportunity to move roles.
Now employees are taking advantage of improved employment conditions to seek a role that will elevate their career. Similarly, professionals also expect a hike in wages in line with stabilising economic conditions as well as the chance to earn a bonus," he said.
Property and construction were most likely to shift, with 63 per cent of respondents from that sector likely to look for a new job.
About a third of those in the survey said they would look for a new job that offers them a 10-12 per cent increase on their base salary, 22 per cent expected a 3-5 per cent pay bump, while 16 per cent expected no more money or a salary that was less than in their current role.
Two-thirds of workers in the survey said they would seek a pay rise in the next year. Nearly half would push for an increase of 3-5 per cent, while a fifth want 6-9 per cent, and another fifth 10-12 per cent. Six per cent said they would be seeking a pay bump of 16 per cent or above.