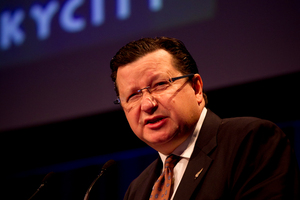 SkyCity Chief Executive Officer, Nigel Morrison. Photo / NZ Herald
SkyCity Entertainment Group has bought out rival Lasseters to control all of Queenstown's casino market.
Nigel Morrison, SkyCity chief executive, said $5 million was paid for Otago Casinos which holds the licence for the Lasseters Wharf Casino.
The deal is subject to Commerce Commission and Gambling Commission approval.