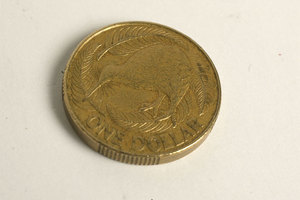 The New Zealand dollar slumped to its lowest this year on expectations an improving US economy may prompt its central bank to end its quantitative easing policy this year.
The kiwi fell to 81.58 US cents from 82.48 cents at 5pm yesterday. The local currency earlier touched 81.37 cents, its lowest level since November 21 when it traded at 81.08 cents. The trade-weighted index dropped to 77.05 from 77.60 yesterday.
The US currency has been buoyed by suggestions the Federal Reserve may end its policy of buying US$85 billion of Treasuries and mortgage-backed securities each month to boost growth. John Williams, president of the Federal Reserve Bank of San Francisco, said in a speech on Thursday the central bank could begin reducing the pace of securities purchases as early as the northern hemisphere summer, calling a halt to the programme sometime late this year.
The New Zealand dollar dropped following the comments, said Imre Speizer, senior markets strategist at Westpac Bank.
"Dialling back quantitative easing means a US dollar bounce and a kiwi fall," he said.
Speizer expects the New Zealand dollar may drop to as low as 78 US cents.
Still, he expects the New Zealand currency may bounce today to 82.20 US cents caused as weaker US data suggests growth in the world's largest economy is still uncertain.
Weaker reports in the US yesterday showed factory activity slipped in the mid-Atlantic region, while ground breaking for new homes declined. In New Zealand, the government confirmed in its budget that it still expects to return to surplus in the 2015 financial year.
The New Zealand dollar dropped to 83.13 Australian cents, from 83.44 cents at 5pm yesterday. It fell to 83.37 yen from 84.30 yen, and slid to 63.30 euro cents from 64.07 cents. It weakened to 53.39 British pence from 54.16 pence.