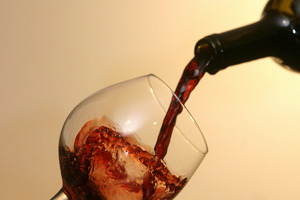 A senior Airways Corporation manager who won her job back after she was sacked for a boozy night when she got "lippy" with staff and gave one of them "the finger" has been awarded $7000 as a contribution to her legal costs.
Michele Dumble worked for the state-owned air traffic service provider for 25 years, and had a "distinguished" career which saw her become the manager of some 180 staff in control of flight towers around New Zealand.
During an Employment Relations Authority (ERA) hearing in Auckland, ERA member Alastair Dumbleton heard that last September 26, Dumble was in Nelson for work where she met two colleagues for a drink.
According to the Airways investigator, the trio bought five bottles and four glasses of wine and a glass of beer on the company account. A further bottle of wine was provided by one of the employees, at least part of which was drunk.
Around midnight, guests in adjacent rooms complained about the noise and police were called.
Dumble was sleeping at the time but was woken by police and hotel staff and told to go to her own room.
According to police, she gave a staff member "the finger" and became arrogant and "lippy" as she stumbled to bed.
She was sacked over her conduct, a decision she appealed to the ERA.
Mr Dumbleton concluded that her conduct could reasonably be explained by her being "worse for drink and by her waking suddenly in an unfamiliar place to find she had to leave it".
She was found to have been unjustifiably dismissed and the company was ordered to reinstate her, although she was not awarded any payment due to her contribution to the situation.
Today, Mr Dumbleton ordered the company to pay Ms Dumble $7000 as a contribution to her legal costs and a further $385 for administration costs.
- APNZ