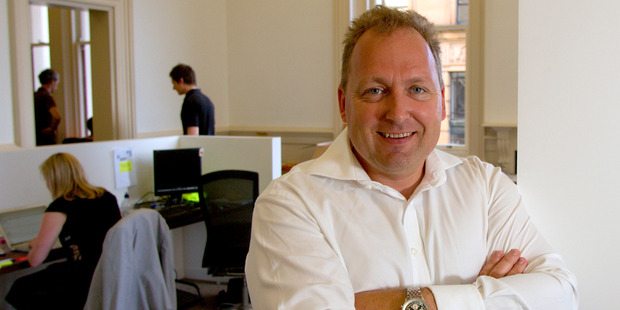 Australasian accounting systems provider MYOB's purchase of an Auckland-based software firm has been labelled a "last desperate fling" by the boss of Kiwi rival Xero, which is rapidly acquiring new customers on both sides of the Tasman and has seen an 81 per cent rise in its share price this year.
MYOB said yesterday it will spend $136 million acquiring BankLink from Media Transfer Services.
Founded in New Zealand in 1986, BankLink's technology helps accountants and businesses automate their transactions with banks and other financial institutions.
It has relationships with more than 100 banks and its bank feed service is used by 5000 accounting practices and more than 320,000 small businesses across Australasia.
MYOB chief executive Tim Reed said his firm had partnered with BankLink for about 20 years and it was a strategic move. "BankLink has the most secure and most accurate bank feeds available," he said.
Craig Boyce, managing director of MYOB's shareholder, American private equity giant Bain Capital, said integrated bank feeds would be key to MYOB's cloud-based accounting platforms.
But Xero chief executive Rod Drury said accountants in New Zealand would be "very concerned" about the acquisition as many had moved away from MYOB but still used BankLink.
"This will remove any of those loyalties," he said, adding that Xero had its own arrangements with banks to provide its clients with bank feeds. "It's a huge win for us."
Xero, whose shares closed down 40c at $13.40 last night, added 61,000 new paying customers in New Zealand and Australia in the year to March.
Reed said the acquisition would give MYOB a competitive edge against its rivals, including Xero.
"It really differentiates our products from any others in the market by ensuring that we have superior bank feeds forever - the bringing together of the two businesses enables us to do that," he said.
BankLink, which has a European business that was not included in the acquisition, was founded by Malcolm MacDonald, Derek Jones and Steve Agnew. The trio still own significant shareholdings in Media Transfer Services.